Библиотека
Born in Tibet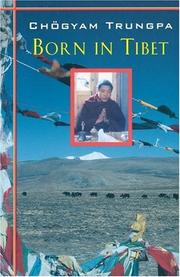 Автор: Chogyam Trungpa
Издательство: Shambhala Publications
Год: 2000
Страниц: 280
Язык: english
Формат: epub
Размер: 5.71 Мб
Chogyam Trungpa
— meditation master, scholar, and artist — was identified at the age of only thirteen months as a major tulku, or reincarnation of an enlightened teacher. As the eleventh in the teaching lineage known as the Trungpa tulkus, he underwent a period of intensive training in mediation, philosophy, and fine arts, receiving full ordination as a monk in 1958 at the age of eighteen. The following year, the Chinese Communists invaded Tibet, and the young Trungpa spent many harrowing months trekking over the Himalayas, narrowly escaping capture.
Trungpa's account of his experiences as a young monk, his duties as the abbot and spiritual head of a great monastery, and his moving relationships with his teachers offers a rare and intimate glimpse into the life of a Tibetan lama. The memoir concludes with his daring escape from Tibet to India. In an epilogue, he describes his emigration to the West, where he encountered many people eager to learn about the ancient wisdom of Tibetan Buddhism.
Скачать

Born in Tibet (5.71 Мб)
---
Рекомендуем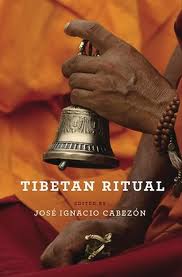 Tibetan ritual
Автор:José Ignacio Cabezón
Название:Tibetan ritual
Издательство: New York : Oxford University
Год: 2010
Формат: PDF
Размер: 2.5 Мб
Ritual is one of the most pervasive religious phenomena in the Tibetan cultural world. Despite its ubiquity and importance to Tibetan cultural life, however, only in recent years has Tibetan ritual been given the attention it deserves. This is the first scholarly collection to focus on this important subject. Unique in its historical, geographical and disciplinary breadth, this book brings together eleven essays by an international cast of scholars working on ritual texts, institutions and practices in the greater Tibetan cultural world - Tibet, Nepal, Bhutan, and Mongolia.

While most of the chapters focus on Buddhism, two deal with ritual in Tibet's indigenous Bon religion. All of the essays are original to this volume. An extensive introduction by the editor provides a broad overview of Tibetan ritual and contextualizes the chapters within the field of Buddhist and Tibetan studies. The book should find use in advanced undergraduate courses and graduate seminars on Tibetan religion. It will also be of interest to students and scholars of ritual generally.

Скачать c turbobit.net
Tibetan ritual
 (2.5 Мб)

Скачать c depositfiles.com
Tibetan ritual
(2.5 Мб)
---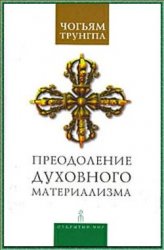 Преодоление духовного материализма
(Аудиокнига)
Год выпуска: 2008 г.
Фамилия автора: Трунгпа
Имя автора: Чогьям
Исполнитель: Татьяна Орбу
Издательство: «Энеаграмма»
Аудио кодек: MP3
Битрейт аудио: 128 Kbps
Время звучания: 10:00:00
Размер:573 Мб
Описание: Какие ловушки поджидают искателя просветления в гуще современной повседневной жизни? Главная и самая опасная из них — «духовный материализм», стремление человеческого эго обратить в свою пользу все что угодно, даже процесс внутренней трансформации и освобождения от самого эго. Эта книга — незаменимое практическое руководство для последователя любого духовного пути.



Скачать c turbobit.net
Преодоление духовного материализма
(573 Мб)
Скачать c depositfiles.com
Преодоление духовного материализма
(573 Мб)
---